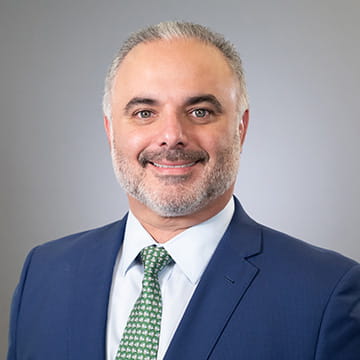 Gus
Vega,
CFP®, ChFC®, AIF®
Managing Partner
Gus establishes trust and loyalty with his clients by building comfortable and genuine relationships. He want his clients to feel confident about their ability to reach their goals. "I try to put myself in their shoes so I can advise them by not only using financial statistics or rules of thumb, but give them advice that is customized in accordance with their personal feelings and situation," Gus said.
He is a Certified Financial Planner™ professional who holds the prestigious CFP® certification, one of the most respected financial planning credentials among consumers and the recognized standard of excellence in personal financial planning. He also holds the professional designations of Chartered Financial Consultant® and Accredited Investment Fiduciary.
Gus has over 22 years of financial industry experience and has been an independent practitioner for 18 of those years. As a result, he has a lot of hands-on experience with navigating all types of market conditions, including the volatile markets he guided his clients through: the tech bubble in 1999-2002, the Great Recession in 2007-2009 and the COVID-19 pandemic in 2020.
"I am well aware that no one knows what will happen next. I don't try to be a prognosticator of financial markets," said Gus. "I do not invest clients' money in cookie-cutter portfolios. I have a sell discipline designed to help preserve wealth and be ready to take advantage of potentially better prices to invest."
Gus focuses on providing personalized advice, insightful strategies and proactive planning by considering the total view of his clients' lives. He is also dedicated to helping other advisors on his team by offering logistical portfolio management and marketing support.
Before establishing Total View Advisors in 2020, Gus was a private wealth advisor at Ameriprise Financial. He earned a bachelor's degree in finance from Florida International University.
Active in the community, Gus is co-founder of L.I.V.E. (Lead Innovate Volunteer Empower), a board member of CARE Elementary, a member of the University of Miami Citizens Board, and a member of the Professional Advisor Network for The Miami Foundation.
Gus was born and raised in Miami, and lives here today with his wife, Raquel – who also works at the firm. They have three children, Gaby, Gus and Dani. In his free time, Gus enjoys playing golf and organizing golf outings for friends and charity.
A totally personal view
Q: What are your must-have travel items?
Comfortable shoes (we will likely walk a lot), a general itinerary (not too specific), some knowledge about the place(s) I'm visiting because I want to better understand the history and people.
Q: What is your favorite kind of trip? Why?
A staple for my family is Siesta Key, Florida. That is a perennial vacation, we all have very fond memories there. Beyond that fixture in our calendar, I enjoy new places, especially seeing how my kids react and hearing about what they remember about it.
Q: How do you spend your time outside of the office?
Playing golf, spectating my kids' activities (soccer, volleyball, tennis), getting together with family and friends.
Q: If you weren't doing what you do today, what other job would you have?
I have always loved baseball. The sounds and smells of the ballpark, the history of the game, the debates over who was the greatest. Probably doing something in baseball.
Q: What's the one thing that might surprise others about you?
I am more sensitive than people would think.
Q: If you could spend a week anywhere in the world, where would it be?
Siesta Key, but a new place I am planning on is the northern coast of Spain.
Q: What's the one thing you couldn't live without?
My family overall, particularly my wife. The support and unconditional love I receive is priceless.
Q: How do you define success?
To me, success is doing right by my clients, family and community. Money is a byproduct of doing those three things to the best of your ability.
Certified Financial Planner Board of Standards Inc. owns the certification marks CFP®, Certified Financial Planner™,

and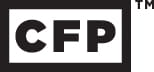 in the U.S., which it awards to individuals who successfully complete CFP Board's initial and ongoing certification requirements.