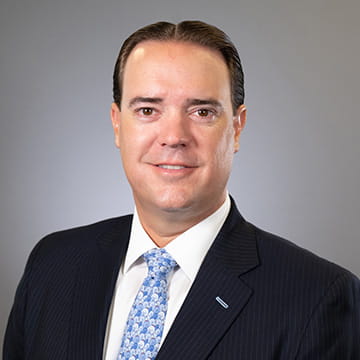 Daniel
A.
Brea,
CFP®
Financial Advisor
Danny is a Certified Financial Planner™ professional and has over 20 years of experience working with a wide variety of clients, from those who are building wealth to those who have already achieved a high net worth.
He helps individuals and families address the many essential financial matters in their lives. This includes establishing and maintaining a proper investment objective, managing and monitoring investment portfolios in accordance with their stated objectives and risk tolerance, and providing financial advice relating to investments, estate planning, education planning and retirement planning.
"My goal is for clients to feel confident about their finances. This happens when they are well advised and have a good understanding of their investments," said Danny. "Working with people's savings is a sensitive issue. When markets are volatile, it is a natural human reaction to be concerned. I have been through several market downturns and realize it is important to listen and be patient with my clients."
Before Danny joined our team in 2020, he was Vice President and Senior Portfolio Manager at BNY Mellon Wealth Management, where he worked for more than 20 years. He earned an MBA with a specialization in personal financial planning, and a bachelor's degree in international finance and marketing, from the University of Miami.
Danny is a Miami native and lives here with his wife, Frances. They have two children, Alexandra and Lucas. In his free time, Danny enjoys boating, fishing and golf. He serves as a board member of Christopher Columbus High School, where he also graduated as a student.
A totally personal view
Q: What are your must-have travel items?
Airpods and a great playlist. If I'm traveling to the right place, comfortable shorts, T-shirts and sandals.
Q: What is your favorite kind of trip? Why?
Anything related to the ocean. I enjoy fishing and catching different types of fish. There are many places I want to visit specifically because of fish that I cannot catch at home.
Q: How do you spend your time outside of the office?
With family and friends, usually on a boat.
Q: If you weren't doing what you do today, what other job would you have?
Something in the marine industry.
Q: What's the one thing that might surprise others about you?
Not a whole lot. I tend to be an open book.
Q: If you could spend a week anywhere in the world, where would it be?
Costa Rica. Beautiful country with very friendly locals. Lots of things to do.
Q: What's the one thing you couldn't live without?
Air conditioning!
Certified Financial Planner Board of Standards Inc. owns the certification marks CFP®, Certified Financial Planner™,

and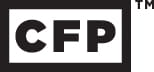 in the U.S., which it awards to individuals who successfully complete CFP Board's initial and ongoing certification requirements.